Discovery Island Waterpark
Simpsonville, SC
Slide, swim, and enjoy the summer at Discovery Island waterpark. With thrilling water slides, delicious concessions, and a number of water attractions by the pool, Discovery Island at Southside Park (Simpsonville) has something for everyone to do under the summer sun.
Southside Park
417 Baldwin Rd Simpsonville, SC 29680
(864) 963-4345
Summer Hours
Discovery Island is open weekends and Labor Day
Saturdays 10:30 am – 5:30 pm
Sundays 1:00 – 5:30 pm
Labor Day 10:30 am – 5:30 pm
Discovery Island Waterpark Rates
Height restrictions are strictly enforced on all rides.
48" and taller – $12.00
47" and under & Seniors – $8.00
Land Lovers – $4.00
2 years old and under – FREE
*All admission fees are plus tax
Group Admission (25+)
Greenville County Rec waterparks are a great place for field trips!
Group Reservation Hours
Monday – Friday, 12:30 pm – 3:30 pm
$8.00 per person
Please have a credit card or check payment of $210.00 prepared to hold your date; payment will be applied to overall payment day of arrival. Groups must book at least 24 hours in advance to qualify for the group rate. Group rates are not available on holidays.
*All admission fees are plus tax
Water Safety Adult:Child Ratios (Strictly Enforced)
Birth to 2 Years – 1:1
2-3 Years – 1:2
3-4 Years – 1:3
4-5 Years – 1:6
Five Years and older – 2:25
Life Jackets will be available on a first-come, first-served basis.
Discovery Island Guidelines
Individuals under 42" must wear a US Coast Guard approved life jacket at all times
Individuals 48″ and taller can ride the yellow body slide and the blue tube slide.
Individuals under 48″ tall can ride the blue tube slide with someone 16 years or older.
Individuals 42″ and taller can ride the FlowRider.
Individuals 52″ and taller can do stand-up surfing on the FlowRider on Sundays.
All FlowRider participants must sign waiver to ride the FlowRider. Click Here for Waiver
2 Water Slides

Tower is 25 ft. tall
1 Tube Slide (270 ft)
1 Body Slide (185 ft)

Lazy River (270 ft)
4-Tier Splash 'n Play Structure in the zero-depth section of the pool.
FlowRider Perpetual Wave (Wave-generating ride for surfing and boogie boarding. Only one in SC!)
3 Party Huts
Concession Stand
Lockers: $5 with an additional $5 refundable key deposit
Clyde's Cabanas: Rent a Clyde's Cabana for $60 (+tax) for the whole day and you'll get a shade hut, 2 chaise lounge chairs, 1 locker rental, 2 bottles of water, 1 bottle of sunscreen and a small table. Reserve Your Cabana
Slide All Summer Long
Get Season Passes to Discovery Island Waterpark for the Summer!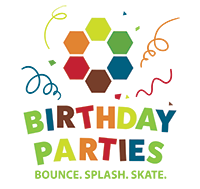 Discovery Island Birthday Parties
You and your friends will have a pool party to remember!